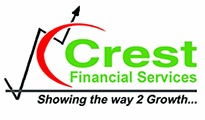 Advanced Financial Portfolio Planning and Wealth Management
+91 9864051214
ramshah_in@yahoo.com
About Us
WHAT ARE WE?
Crest Financial Services is a premium wealth management consulting firm with a special focus on mutual funds, term insurance & health insurance. Guided by the credo of transparency and ethics it intends to bring professionalism and expertize in field the of financial management. We offer complimentary financial scenario analysis and goal tracking service to help in major life decisions.
OUR VISION
To create new horizons of knowledge and professionalism in the area of financial investment solutions built on the foundations of Trust.
WHY US?
The collective expertise and experience bring together a host of USPs for Invest Advise. The highlights of the factors that make us the perfect choice are:
OUR EDGE
• Understanding and addressing client's financial needs.
• Belief that every client is unique and every plan has to suit it
• Transparency in all dealings
• High client focus.
OUR VALUES
• Clients always comes first
• Customer centric and not product centric consultative approach
• Strong partnership with clients built on trust
• Partnering client through good and bad times and through all the stages in their lives.
OUR EXPERIENCE
• 16 years rich experience in financial industry
• Expertise in Investment Advisory and individual relationship management
OUR PHILOSOPHY
• Long term and disciplined approach to investments
• Best in class service providers with an open architecture
• Adapting to un-expecting trends and changes in the market which significantly affect any investment.